Game Workers Unite Australia is the local arm of the international Game Workers Unite movement, a grassroots group which started in 2016 as a response to the increasingly urgent problems in the games industry.
Our mission is to connect Australian game workers with the trade union movement, and to provide education, support and empowerment so that together we can build a better games industry.
We support not only game developers, but game journalists, people in PR or marketing for games, streamers and content creators, professional players, students, and anybody in the games industry.
We are not a union. We are not looking to create a new union. But we are made up of experienced and passionate unionists, and we are working with two Australian unions: the Media, Entertainment & Arts Alliance (MEAA) and Professionals Australia, both of whom are able to cover games industry workers.
We need your help. Find out how you can get involved.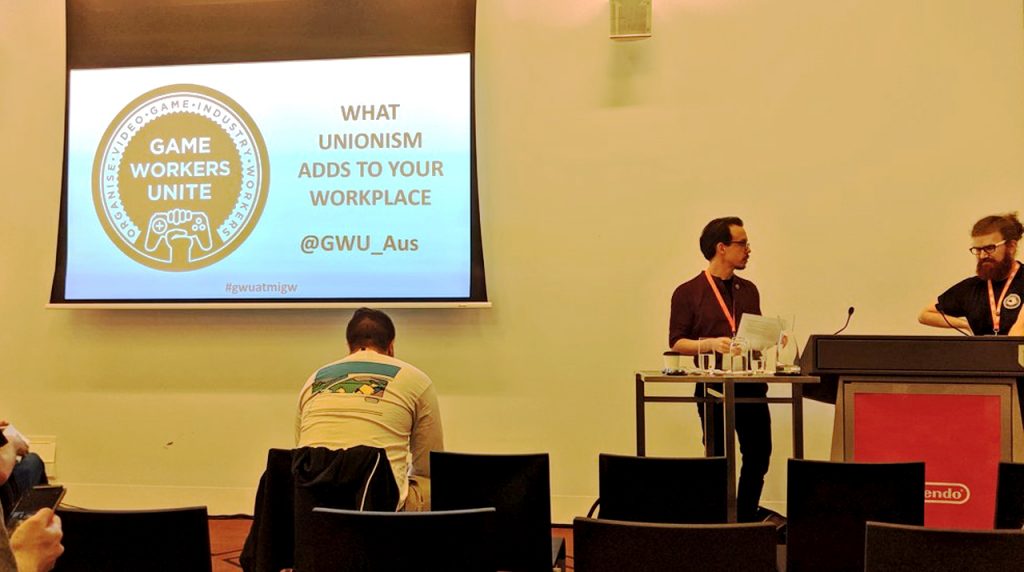 Moderators
GWU Australia is moderated by volunteers who donate their spare time to providing information and organising events.
Our current moderators are:
Privacy Policy
As part of our mission to build a better games industry, we do collect a small amount of personal information at times.